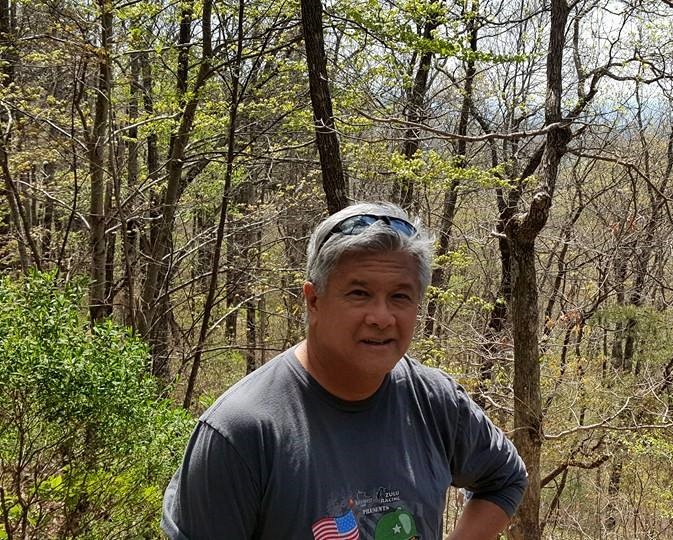 A
Mike Yee lives in nearby Johns Creek and is a new artist who loves contemporary abstract art. He's been painting for only a year and a half – self-taught and highly accomplished. 
Yee says he was 

always interested in painting and considered it a natural progression from his 

years as 

a professional auto racing photographer. 

His portfolio has been seen internationally and his corporate client list

 included Mazda Motorsports, Nissan Motorsports, Marlboro Racing, Road and Track, Racing On, On-Track, and Autoweek.
What Yee says will tell you is that he likes the interplay of the bright color palettes of the cars mixed with the subtle natural colored environment at the race tracks where he shot and wanted to transfer that feeling in his painting.
He loves bright and bold colors with many of his pieces incorporating heavy textures. His first choice is acrylic paint but Yee says he gained much needed exposure to oil painting from Duluth artist Larry Smith.
Yee says, " I just throw paint on canvas and let the viewer like it or not and interpret it as they see fit. That is really fun for me".