Our specialty is offering unique cuisine from four regions in the United States, which is why our name is Four Forks! Our Chef trained with the best and has created a delightful menu with dishes and flavors from here in the South, as well as the Midwest, Northeast, and the West. At Four Forks, you can take a cross-country foodie trip without leaving home. From fried green tomatoes and BBQ shrimp and grits to Scottish Red steelhead and hearty lamb chops and so much more, your tastebuds will be pleased every visit and leave you craving more. Check out all of the dishes prepared in our wood-fired oven, including the 2017 Best in Atlanta MacNCheese.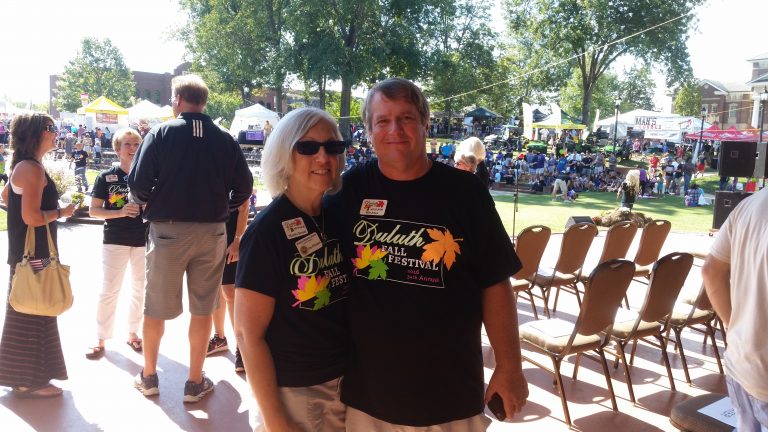 Four Forks Restaurant and Madcap's Bar are jointly owned by Marsha Anderson Bomar, Billy Jones and Bruno Taillefer. Marsha and Billy have known each other for quite some time, having met while serving on the Duluth City Council together since 2009. Marsha owned Chocolate Perks, downtown Duluth restaurant and community gathering spot. She wanted to get back into the restaurant world since selling that business in 2012. Billy has played around with the idea of owning a bar for a while. Bruno is a downtown Duluth business and property owner who really believes in the City and wanted to be part of this new venture as well. 
In 2017, the owner of Piatto Fresh Kitchen was ready to sell the restaurant to spend more time with his family. The wheels began turning and in October the transition became official.
When Marsha and Billy first began working together on the City Council, they recognized how different they were and worked hard to understand each other's perspectives. Along the way, they've developed a great relationship and have been able to help initiate change and progress in the Duluth community, laying the groundwork for their partnership as owners of Four Forks Restaurant and Madcap's Bar. 
Watch for some exciting news!